Address: Avda. Historiador Vicente Ramos s/n C. C. Torre Golf
Phones:
(+34) 965164560
(+34) 615983546
Emails:
How to get:
Bus: nearest lines and stops: 24, 22 and 9
Tram: 4 (Sergio Cardel)
Parking: Nº seats: 200
Nº of places for persons with disabilities: 8
Access for people with reduced mobility: Yes
Type of access: Ramps.
Mauro & Sensai estate restaurant combines concepts such as restaurant, coffee and cocktail bar, all of them integrated but not necessary in the same place. We have different areas to celebrate any kind of event; we have a private room, our restaurant Sensai and two garden areas: the Garden and the Sensai Garden. An idyllic place for all your senses.
Mauro&Sensai is located in a historical defensive tower from the 16th century in the area of San Juan Beach in Alicante.
The property has a total of 1900 square meters prepared to organize any kind of event. It has a total capacity of 1000 guests standing and 500 seated. It has free parking and it is open all the year.
Custom menus for groups
Capacity: interior: 130 Seated retainers (400 Be standing up)
Exterior: 150 + 60 Seated retainers (1000 Be standing up)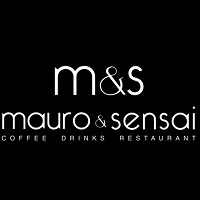 ROOM
Superf.
m2
Natural light
Banqueting
Cocktail
Macallan
Sí
48
80
London
Sí
Sensai
Sí
60
120
Jardín
Sí
30/50
60
Garden
Sí
150
250
Zen
Sí
40
50
Heineken
Sí
36
60
Mirror
Sí