Address: Rafael Altamira, 7 03002 Alicante
Phone: (+34) 965 146 570
Fax: (+34) 965 146 571
Email: amerigo@hospes.es
Hospes Amérigo is at the same time surprising and fascinating, a place where you can be yourself and express your true feelings.

Located in the historical quarter of Alicante, this hotel used to be the Dominican Convent and is today a highly valued building due to its magnificent architecture. It has been renovated by Hospes in such a way that you can still breathe in the peace and quiet of times gone by. Its authentic and simple architectural style, combined with the most modern tendencies in interior design, create an elegant and unique space which inspires both rest and motivation.

A reflection of the city in which it is home, Hospes Amérigo is a series of events and surprises: the intimacy and originality of its reception, the artistic and colourful decor of each room, the natural ingredients of the local and avant-garde cuisine, the tranquil views from the swimming pool on the terrace roof or the local walks where you can discover the charm of a genuine and cosmopolitan city. Our guests are always enchanted by what we have to offer and are free to enjoy this hotel at their own pace, as and when they desire.
Breakfast Buffet · Typical Alicante tapas bar · Live music at weekends · Banquet service · Library · Daily press · Selection of DVDs and CDs · Pillow menu · 24 hour room service · Private car park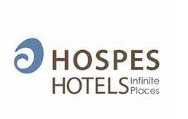 ROOM
NAME
Superf.
m2

Natural
light

Theatre
School
Imperial
Banqueting
UTable
Cocktail
Altamira Gr.
95
1
40
30
30
50
30
100
Altamira Peq.
40
1
25
16
32
30
16
30
Mayor Gr.
120
1
80
60
40
80
40
40
Mayor Peq.
38
1
20
16
20
24
16
30
Privado 1
35
1
25
16
22
22
20
20
Privado 2
21
1
6
6
Privado 3
30
1
18
16
14
14
14
20
Privado 4
35
1
25
16
22
22
20
20