Quality Policy
The ALICANTE CONVENTION BUREAU, part of the Alicante Municipal Board of Tourism and Beaches, as experts in organising congresses, conventions, events and incentives trips, takes a personal interest and care to ensure the optimum fulfilment of your needs
We set ourselves apart on the basis of the quality offered in our services and processes, supported by a Quality Management System in accordance with the UNE Standard 187005:2009. The values on which the Quality Management System of the ALICANTE CONVENTION BUREAU is founded are set out below:
• Promote and invigorate Alicante as a destination for meetings, incentives and corporate tourism.
• Collaborate throughout the entire application process: creating presentations, monitoring progress, preparing dossiers and providing material, both graphic and audiovisual.
• Provide advice in the planning and organisation of events, offering venues, accommodation and suitable suppliers.
• Provide information about the leisure and cultural activities available in the city.
• Arrange contact with local suppliers from the meetings market.
• Provide tourist and promotional material about the city.
• The ALICANTE CONVENTION BUREAU, as a company committed to quality and with a view to offering the maximum quality to its clients, establishes a pledge to ongoing improvement in the efficacy of its Quality Management System and in its activities and services, establishing the corresponding indicators that allow us to analyse the achievement of our objectives.
• It is the responsibility of all members of the company to ensure that the Quality Management System works well, although ultimate responsibility lies with the management of the ALICANTE CONVENTION BUREAU.
By undertaking all these principles, quality is an integral part of the ALICANTE CONVENTION BUREAU business management system and the involvement of all company members is necessary in order to ensure their enforcement.
Signed: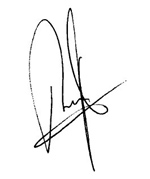 The Management
Alicante, 13th September 2010