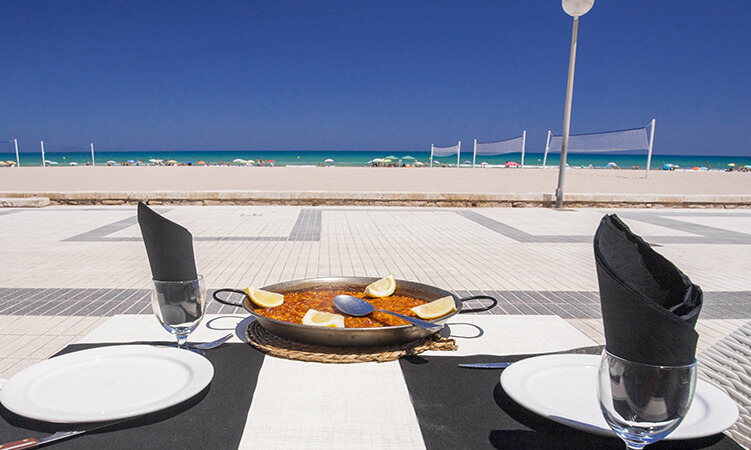 Incentives
Alicante is a unique destination to enjoy open air activities. Its great climate allows you to enjoy the city all year round. A multitude of leisure activities are available to combine with work sessions, so you can choose whichever best suits your interests and your clients' tastes.
CITY EXPERIENCES

ISLAND OF TABARCA

A SEA OF FLAVOURS

BEACH AND GREEN

ACTIVE PLANS

DAY TRIPS
City Experiences
Alicante offers a wide range of activities to enjoy experiences as a group, as well as a large variety of spaces to do them in. Getting to know the city in a fun, original way is possible, as part of a competition, by sampling the typical products of Alicante's cuisine or on tours on two wheels for instance.
•

Cultural guided and theme tours

•

Bike routes

•

Segway routes

•

Urban Gymkhanas

•

Flamenco classes

•

Gastronomic tours
Discovering the island of Tabarca
Tabarca Island is a comfortable 45 minute boat ride from Alicante. It has an excellent range of restaurants where you can sample the island's traditional dish, "el caldero", made with fish.
Once popular with Barbary pirates and declared a Historic Artistic Site and a Site of Cultural Interest, here you can visit various symbolic monuments like the old Governor's House, San Pedro and San Pablo Church and the San José Tower.
With beautiful coves and transparent waters and recognised as Spain's First Marine Reserve, this is the ideal place for those who love diving and wáter sports.
A sea of Flavours
These activities will show you the secrets of Mediterranean cuisine. You can learn how to prepare some traditional dishes and enjoy the large variety of products on offer. It will become an everlasting memory for the participants.
•

Gastronomic guided tour

•

Tapas Tour

•

Preparation of an Alicante-style rice dish, by a rice maestro

•

Fish market tour, with live auctions

•

Artisan factory tour

•

Wine tour of Alicante, visiting local wineries
Beach and Green
GThanks to its great Mediterranean climate, Alicante allows you to enjoy outdoor sports all year round. The city's magnificent beaches have facilities for practising a wide variety of activities. The Sports Marina in the port of Alicante is the site of sports events and competitions on an international level such as the Volvo Ocean Race.
The city has two perfectly equipped 18-hole golf courses where you can organize tournaments or custom-made clinics.
Beach sports: Volleyball, Football, Beach Basketball and Yoga

Deportes en el agua: Kayak

Paddle surf

Sailing

Golf: Alicante Golf Golf Course, El Plantío Golf Resort

Football
Active Plans
An endless list of activities can be undertaken in the mountains of Alicante, only 25km from the city centre, allowing the most adventurous to discover Alicante's most amazing spots. Additionally, the most intrepid adventurers can combine various adventure activities with coastal tours.
•Climbing
•Abseiling
•Rafting
•Diving
•Snorkelling
•Canyoning
•Coasteering
Day Trips
The Costa Blanca has a multitude of municipalities where you can lose yourself and discover the charm of the Mediterranean. Enjoy three World Heritage Sites only 25km from the centre of Alicante, the legacy of the passage of history through the lands of Alicante, its renowned beaches, its interesting local craftsmanship and its symbolic streets.
Elche: three World Heritage Sites
Mediterranean village tour: Altea, Calpe, Dénia
Alcoy
Castle Tour of Alicante
Modernist Tour on the Costa Blanca
Benidorm