Address: Calle Caja de Ahorros, 16, 03016 Alicante
Phones:
(+34) 96526 44 26
(+34) 656 99 88 35
(+34) 615 98 24 76
Email: comercial@restauranteelsorell.com
How to get:
Bus: line 23. Stop: Caja de Ahorras
Parking: Nº spaces: 40
Nº of places for people with disabilities: 1
Access for people with reduced mobility: Ramps and electronic chair for access to the upper floor.
The Restaurant El Sorell is located in Calle Caja de Ahorros 16, in the residential area called Vistahermosa. It has spacious lounges, as well as a magnificent terrace and a children's area. The restaurant offers Mediterranean-style daily menus and a variety of menu options for vegetarians, celiacs, etc.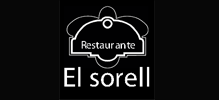 ROOM
Superf.
m2
Natural light
Banqueting
Cocktail
COMEDOR 1
150
Sí
Sí
Sí
COMEDOR 2
300
Sí
Sí
Sí
TERRAZA - JARDÍN
250
Sí
Sí
Sí